What's up wrestling fans, it's Tom here to talk Clash of Champions. As a whole I thought this was one of the best "B-Shows" we've seen all year from WWE, and was certainly the best Smackdown Pay-Per-View post-mania 33. So without waiting a second, let's get into what we're taking away from WWE Clash of Champions.

#1: Rusev Needs To Turn Face, And Soon
If you watched the tag team title match from tonight, you know that Rusev, and perhaps more importantly Rusev Day, is OVER. The crowd was chanting "Rusev Day! Rusev Day!" the second he and Aiden English hit the ring, the chant came back up during the match itself, and the Aiden English "12 Days Of Rusev" song, which I assume was supposed to get heel heat, got cheered more and more with every "day" Aiden English described. And sure, maybe it was the Boston crowd being smarky, but the point here is simple: The crowd wants to cheer Rusev. Watch the match tonight, where the New Day got BOOED for breaking out of the accolade (I feel like we really can't overstate the fact that Rusev and Aiden English, who wrestled as heels in this match, got the effing New Day booed), or this gem from Smackdown back in September, and you'll see it. And Rusev has gotten a pretty good portion of fans on his side as a heel. If WWE make the call to turn Rusev babyface they could have something special on their hands.

#2: The Jinder Mahal Main Event Push Is Finished
Full disclosure here, I think Jinder Mahal seems like a really good dude. He got fired from WWE a few years ago, went through a rough patch in his life (This isn't me just saying that, he said so on Chris Jericho's podcast), and then worked his ASS off to get back into the fed. On a human level, that's somebody I could get behind. But Jinder Mahal the WWE champion was unbearable. It made no sense when he won the title back in May, it made no sense when the Punjabi Prison came back (along with the great Khali), and it made absolutely zero sense when he beat Shinsuke Nakamura semi-clean at Hell in a Cell. Jinder Mahal made me switch the channel during Smackdown. His matches were formulaic, his promos were painful, and the anti-American heel character is one that I really don't enjoy watching regardless of who it is. But tonight a couple of weeks ago AJ Styles, the man who built Smackdown Live, the face that runs the place, the champ that runs the camp, saved us all from the misery that was Jinder Mahal's WWE championship run. And tonight Styles put the last nail in that coffin. He beat Jinder in Jinder's contract-mandated rematch. With the Royal Rumble a month away, and the "road to Wrestlemania" starting right after that, I think it's time for WWE to take the Modern Day Maharaja out of the title picture for a while.
#3: Carmella Isn't Cashing In For A While
Watching the show tonight I was thinking about it, and I realized time is running out for WWE to book Carmella cashing in the Money In The Bank Briefcase and get the title off of her before Wrestlemania. Charlotte vs Natalya was the women's title feud coming into this show, and with that feud ending tonight it would've made sense for Carmella to cash in tonight and kickstart a Charlotte-Carmella feud, even if that didn't last until Wrestlemania which it probably wouldn't have. And sure, that feud probably wouldn't have been as good as the Charlotte vs The Riott Squad feud that seems to be in the cards right now, but Carmella has to cash in at SOME point, and having her cash in during the buildup to Wrestlemania just doesn't seem likely to me at all. To me tonight was the time to pull the trigger, and they didn't do it. Either Carmella cashes in before the rumble or she waits until after mania, those seem like the most likely options to me.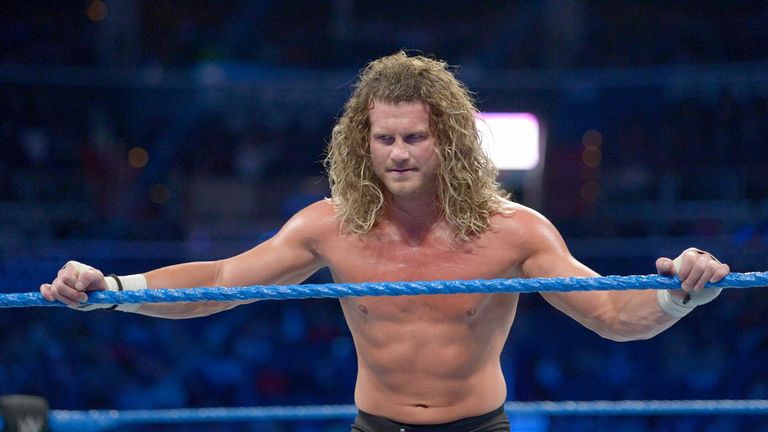 #4: WWE Still Loves A Good Swerve
At the start of the night I was 100% certain that Dolph Ziggler was just in this match to eat a pin. I thought the Roode-Corbin feud needed to last until the Royal Rumble, and Ziggler getting pinned would make that easier to book. The Oddsmakers seemed to agree with me, because the final betting odds I saw had Corbin at -385, Roode at +375, and Ziggler at +1035. And WWE swerved us all by having Ziggler pin Baron Corbin after a pretty sweet End Of Days/Zig Zag combo spot just like this one. The interesting thing here is looking at where the U.S. Title goes from here. Corbin's post-match promo didn't mention Bobby Roode at all, and Roode has no real reason to get another shot at the belt, which leads me to believe Corbin vs Ziggler is gonna be the U.S. Title feud going forward. Where does that leave Roode? Who knows. But I really don't see how he stays in the U.S. Title hunt with tonight's match going how it did.
I was really happy for Ziggler after he won this match. Right now there's arguably more in-ring talent in WWE than there's ever been, and I think Ziggler gets overlooked as somebody who can have some stellar matches. Did WWE sorta condition their fans not to care about Dolph? Yes, and they did so for a really long time. But anything can happen in WWE these days. Jinder Mahal was just WWE champion for 6 months and this time last year he was Rusev's sidekick in a feud with Enzo & Cass. Maybe this is the start of a nice little run for Dolph. All we know for sure right now is that one of the bigger underdogs on the card walked out of Clash of Champions as a…title holder. With that in mind I'm excited to see where this leads.

#5: Daniel Bryan Is Totally Going To Wrestle Again
This one might be a bit of a stretch, but after tonight's Orton/Nakamura vs Sami/KO match, specifically the conflict that got played up between Shane McMahon and Daniel Bryan, I really think Daniel Bryan is going to wrestle again. There was too much story built up between Bryan and Shane, and I can't imagine WWE building up that tension if they're still dead set on not clearing Bryan. On top of that, it's no secret that Bryan still WANTS to wrestle. Names like New Japan, Ring of Honor, and CMLL have been tossed around, and I'm sure these are rumors WWE has heard. WWE can either make money off of Bryan wrestling themselves, or they can let someone else do it. And I don't think Vince McMahon likes letting other people make money he could've made.
So there it is, 5 of the most burning impressions I had after watching WWE Clash Of Champions. It was a really fun night, and it set everything up nicely for the rumble. Til next time, fans.