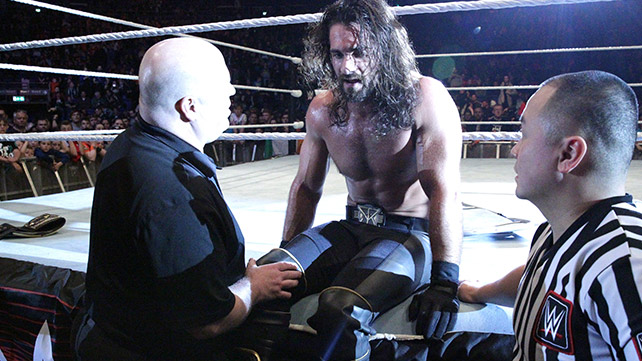 One Nation Radio 100 11/6 (Seth Rollins Injury, WWE Title Vacant, Survivor Series, Raw Recap)
The Nation Celebrates our 100th Episode! Hell In A Cell fallout, Seth Rollins injury analysis, WWE Championship Tournament @Survivor Series, Bray Wyatts Powers, PWI Womens 50, The Return Of Alberto Del Rio & More!
Send us an Email to get read on air today!! [email protected], make sure to subscribe and download the PODBEAN App
Check out our blog and websites for Articles, Podcast Updates, & More
www.foreverwrestling.tumblr.com
&
Follow us on Twitter!
On this week's episode of One Nation Radio, Rich and James discuss: John Laurinaitis. (8:28)Karrion Kross. (14:47)Liv Morgan. (30:48)AEW Dynamite. (45:53)Rampage. (1:52:30)Battle of the Belts III. (2:14:51)Shingo Takagi vs Will Ospreay. (2:19:13)NOMADS' Vol. 2....
read more
<a class="twitter-timeline" href="https://twitter.com/SocialSuplex" data-widget-id="527661022560018433">Tweets by @SocialSuplex</a> <script>!function(d,s,id){var js,fjs=d.getElementsByTagName(s)[0],p=/^http:/.test(d.location)?'http':'https';if(!d.getElementById(id)){js=d.createElement(s);js.id=id;js.src=p+"://platform.twitter.com/widgets.js";fjs.parentNode.insertBefore(js,fjs);}}(document,"script","twitter-wjs");</script>