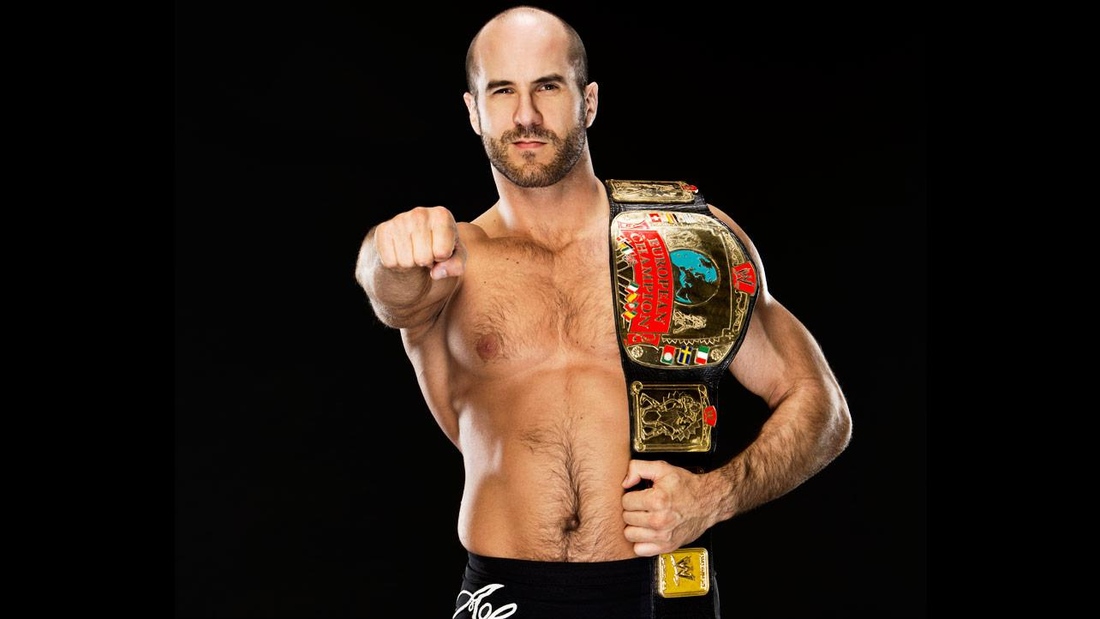 Should WWE Bring Back Other Title Belts?
Throughout WWE, there have been many championships, held by wrestlers when they have won the prestigious gold from another wrestler. The main championships that are on the main roster today are the WWE World Heavyweight Championship which is held by Triple H, the Intercontinental Championship held by Kevin Owens, the United States Championship held by Kalisto, the Diva's Championship held by Charlotte and the Tag Team Championship held by The New Day.
Championships make you the best at a certain weight class or can determine if you will get a push in the future, and there have been thousands of superstars who have held championships. Although, there has also been superstars who have held championships which aren't used in WWE at the moment, and today we are going to talk about them.
Championships That Should Return:
The World Heavyweight Championship
This title is also known as the 'Big Gold Belt', and this championship is still in WWE in a way, and this title was retired when a ladder match between the then World Heavyweight Champion John Cena and WWE Champion Randy Orton was a title unification match. Orton won and since that day, there's been no World Heavyweight Champion, which many people were disappointed with. The 'Big Gold Belt' was made in NWA and remade in WCW where it was their main world championships, and many superstars held it, such as Ric Flair and Hollywood Hulk Hogan.
Eric Bischoff brought that belt to RAW in the Ruthless Aggression era during the brand split and gave it to Triple H, making him the first WWE wrestler to hold the Big Gold Belt. For the years that the title was in circulation, the WWE Championship was defended mostly on different brands such as SmackDown and RAW. It has the prestige of being held by legends and would make most fans happy if they brought it back, allowing other wrestlers to have a spotlight to shine.
The European Championship
The European Championship was the answer to WCW's United States Heavyweight Title. This championship was basically another United States Championship, and was made for mid-carders, but it would be nice to see it come back and they could give it to one of the League of Nations which would fit their gimmick very well. It would also give prestige to a superstar with nothing at the moment going on like Neville, I would even like a veteran like Jericho to hold the title so he could elevate mid-carders the way Cena did.
 The Cruiserweight Championship
The Cruiserweight Championship was a championship made for the high flyers of wrestling or the people under a certain weight. This was also known in WCW as the WCW Light Heavyweight Championship, and when WWE bought WCW, the belt was brought to WWE and renamed the Cruiserweight Championship. Many talented wrestlers such as Rey Mysterio, Chris Jericho and Dean Malenko held this title. This would give more attention to the little people of wrestling and with how many small wrestlers at the moment why not bring it back, especially with the Global Cruiserweight Series happening in WWE this July
Thank you for reading, don't forget to check me out on Twitter @Sherron__Watson.
On this week's episode of One Nation Radio, Rich and James discuss: Bray Wyatt. (0:00) Terry Funk. (14:23) Cash Wheeler. (33:17) Powered by RedCircle
read more
<a class="twitter-timeline" href="https://twitter.com/SocialSuplex" data-widget-id="527661022560018433">Tweets by @SocialSuplex</a> <script>!function(d,s,id){var js,fjs=d.getElementsByTagName(s)[0],p=/^http:/.test(d.location)?'http':'https';if(!d.getElementById(id)){js=d.createElement(s);js.id=id;js.src=p+"://platform.twitter.com/widgets.js";fjs.parentNode.insertBefore(js,fjs);}}(document,"script","twitter-wjs");</script>